The Healthy Alternative to Chemical Flea Products
Does your pet suffer from fleas? As a pet owner, seeing your dogs or cats scratching can be a constant source of stress. However, treating them with chemical products can be harmful to them.
Fortunately, you can now get rid of those pests without using harmful chemicals!
Why are commercial chemical flea products so harmful?
Chemicals act as poisons and can lead to allergies and many other chronic and potentially deadly health problems. With all the chemicals our pets have to deal with nowadays, it's no wonder that seizures, cancer, and numerous other diseases are increasing at an alarming rate in the US.
Unfortunately, harmful chemicals are found in most commercial flea and tick products. These chemical pesticides are neurotoxins. They can cause neurological disorders and diseases by placing toxins into your pet's bloodstream. When insects or parasites bite your pet, they ingest the neurotoxins, which causes them to die. The same toxic effects that kill insects can cause serious health problems for pets. 
Recent research suggests that the toxic effects reduce life expectancy by 25% in those animals treated. Pets treated with these toxins can experience nausea, nervous disorders, sleeplessness, flaky skin, scabs, and other uncomfortable effects created by a compromised immune system.
Unfortunately, we are witnessing more and more chronic health issues in our beloved pets.  Every year, chemical products become stronger and more aggressive in order to foil the parasite's ever-increasing resistance to chemicals. Stronger chemicals have to be applied to destroy these pesky critters, resulting in increased danger to your pets, causing seizures, vomiting, compromised immune systems, and serious liver & kidney damage.
These neurotoxins can also lead to health problems for family members who ingest the toxic chemical residues. Young children are especially vulnerable because they may put their hands in their mouths after petting an animal and because their brains and nervous systems are still developing. TCVP (Tetrachlorvinphos), an active ingredient of most chemical pet products, is linked to several neurodevelopmental problems in children, including impulsivity, hyperactivity, and learning disabilities.

This is why holistic veterinarians and other pet professionals suggest using an all-natural flea prevention product.
Please read the labels and understand what is in chemical products. These treatments are not only expensive but can also be very harmful to your pet, your children, and you.
Flea Free: The Healthy Alternative!
Flea Free products are the best and affordable option for getting rid of fleas and ticks without harmful side effects. All ingredients are natural and guaranteed to work! Our products can help you have a healthier, well-groomed, better adjusted, and happier pet!
Natural Pet Products, the manufacturer of Flea Free, offers a line of natural products that is safe and effective to use with all types of pets, including birds, horses, dogs, cats, rabbits, and other small pets. It is also effective in larger animals such as cows, alpacas, pigs, and horses.
Products manufactured by Natural Pet Products include:
Flea Free Food Supplement
Fly Free Food Supplement for horses and large animals
Pet Scents Herbal Shampoo
Fur Foam Waterless Pet shampoo
Bugs Away Yard Spray
Boric Acid Carpet Treatment
Nature's Way Insect Spray

Just scroll down the page to view all of these products.  Or you can click here to view them on the Natural Pet Products page.
Now you can get rid of those pesky fleas without the harsh chemicals found in commercial flea products!
Items can be purchased separately or as a pack.
The product is guaranteed safe and effective!  We offer a 100% ninety-day money back guarantee that Flea Free will work as directed.  Our motto is, "Either it works, or it's free!"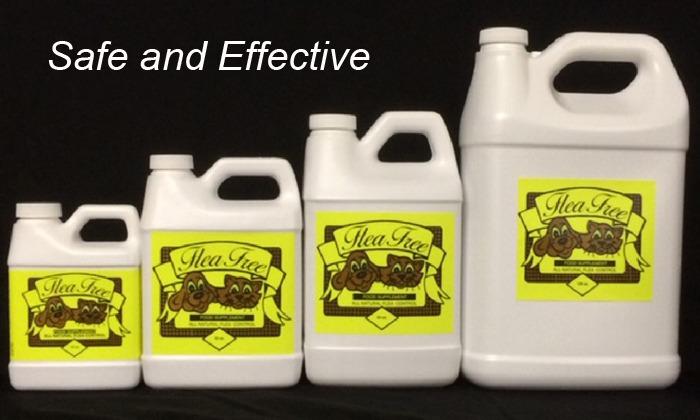 How Does Flea Free Food Supplement Work?
Flea Free offers a healthy food supplement to control ticks, fleas, mosquitoes, biting flies, gnats, and other blood sucking insects naturally while providing great health benefits. It stops blood-feeding insects from biting and prevents them from laying eggs.
Flea Free Food Supplement is an all natural, nutritious supplement that is safe and effective for all animals, including birds and small pets.
When used daily, it prohibits blood-feeding insects from biting and prevents them from laying eggs, thus breaking the reproductive cycle of the female insect. Female insects must draw blood every 20 to 22 hours. Otherwise, they will die.
This is how it works:  
When ingesting Flea Free, it enters your pet's system and produces an enzyme that puts a barrier around the protein that the female needs to lay eggs. 
When she is unable to find the protein she needs, she leaves your pet and searches for another host to feed on.   She will then die if she does not feed (draw blood) every 20 to 22 hours.  The male flea doesn't bite, and since he has nothing to fertilize, he also ends up leaving your pet.  This breaks the reproductive cycle.
Flea Free Food Supplement contains the following ingredients:
Garlic (contains over 200 vitamins, minerals, amino acids & enzymes)
Vinegar (packed with over 90 nutrients such as essential amino acids, helpful vitamins, minerals & enzymes)
Lemon (supplies vitamin C, complex carbohydrates, and anti-oxidants. Lemon also reduces free radical damage to tissue and organ systems.)
Ginger (along with  vinegar, it helps with digesting the Flea Free, to make sure Flea Free gets into your pet's system so that it can work!)


Simply add the Flea Free Supplement to your pet's food and/or water bowl.
90-day money-back guarantee!
Available in 16 oz, 32 oz, 64 oz, and 128 oz sizes.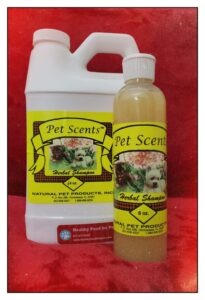 Pet Scents Herbal Shampoo cleanses and moisturizes while it heals and soothes irritated skin.
This Flea Free Shampoo contains:
Aloe vera helps soothe flea-bitten areas
Melaleuca and eucalyptus provide antibiotic and antiseptic benefits
Coconut oil leaves a pleasant, long-lasting scent
It can be mixed with water or used directly from the bottle, killing fleas, ticks, and even head lice!
One 8 oz. bottle will make two (2) gallons of shampoo. Many groomers mix it 8 to 10 parts water to 1 part shampoo. Then they spray the dog with it, leave it on for 5 to 10 minutes, and rinse it off.
Flea Free Fur Foam Waterless Pet Shampoo
A pet who hates baths can be a major undertaking! One way or another, getting her clean means both of you end up wet!
With Fur Foam Waterless Herbal Shampoo, your pet gets clean – and you stay dry. Purrfect for squirmy cats and dogs or for dry baths in between the wet ones!
Simply rub the foaming shampoo into your pet's fur, leave for 5-10 minutes, and then towel dry.
Fur Foam Waterless Herbal Shampoo comes at 9 oz size for $16.99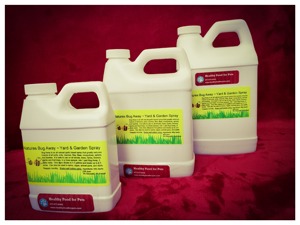 Bugs Away Yard and Garden Spray is an all-purpose, garlic-based spray that greatly reduces insects outdoors. 
This organic spray works on ants, flies, fleas, mosquitoes, aphids, beetles, and more. Ideal for use on plants, flowers, shrubs, fruit trees, and herbs.
Bugs Away Yard and Garden Spray can also be used in barns, cages, animal pens, and stalls to reduce flies and mosquitoes substantially. Re-apply monthly in southern states and in February through October in central and northern states.
Apply the yard spray with a hose-end sprayer.
One 16 oz bottle treats 1.25 acres. One 32 oz bottle treats 2.5 acres.
Fleas Away Boric Acid Carpet Treatment
Fleas Away Carpet Spray Treatment is a boric acid granule, not a boric acid powder. There is a vast difference, and this is why our product is so effective!
This product eliminates fleas and other insects, including roaches, silverfish, ants in your home, yard, attic. And one application lasts more than a year! Money-back guarantee!
Apply directly on carpets, in corners, behind the stove, in closets, storage areas, and under sinks. Sprinkle lightly on carpet and sweep or brush in and around furniture cushions until powder disappears. The powder will work deep down into the carpet and adhere to the carpet fibers.
When insects ingest the powder, they become dehydrated and die. Allow up to 6 weeks for total flea control. Allow up to 6 weeks for total flea control.
Available in 1 lb. and 3 lb. containers.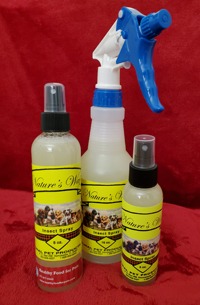 Flea Free Stay Away Spray is a chemical-free insect spray that helps get rid of pesky insects. Safe to use for people, children, pets, and surroundings.
One spray lasts for hours. Great for sports enthusiasts when golfing, fishing, boating, hunting. Also, for joggers, campers, sunbathers on the beach or around the pool.
This herbal insect spray contains essential oils from sesame, neem, citronella, melaleuca, eucalyptus, cedar, lemongrass, and rosemary. It has a very pleasant herbal scent making it delightful to use.
Available in 4 oz, 8 oz, and 16 oz sizes.
Fly Free Food Supplement for Horses and Large Animals
Fly Free is an all-natural liquid health food supplement that safely helps repel:
natural fly for horses
blood-feeding insects such as fleas, ticks, mites, lice, mosquitoes, and biting flies
This dietary supplement contains over 200 vitamins, minerals, and enzymes to help keep your animals healthy. It is guaranteed safe and effective for domestic pets, horses, cattle, and other farm and zoo animals.
Simply add the food supplement to your animal's drinking water or food. With daily use, Fly Free should break the flea cycle and protect your animals from biting insects.
To learn more about Fly Free Food Supplements, click here.
You can choose from a few items to protect your pets from fleas, or protect your home and/or yard, or choose a bundle that protects both your pets and home.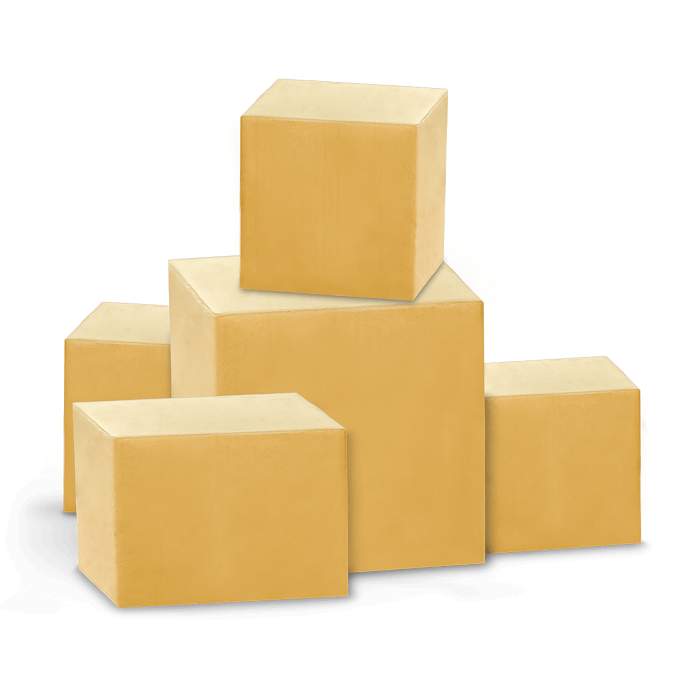 Please allow 4 to 7 business days for delivery. Ships from Orlando, FL.
Shipping calculations are based on weight. We usually use US Postal Service for smaller-sized packages. For heavier, larger packages, we usually ship using FedEx.
Order Flea Free Products by the Case and Save 10%!!!
Call 1-877/877-0665 to order cases!
Size

# of bottles
per case

Case Price
without shipping

FLEA FREE Food Supplement

16 oz – pints

12

$183.06

32 oz – quarts

6

$161.73

64 oz – half gallon

4

$161.82

128 oz – gallon

4

$269.82

FLEA FREE Herbal Shampoo Concentrate

8 oz

6

$102.33

64 oz – half gallon

4

$316.62

FLY FREE Supplement – Equine & Large Animals

64 oz – half gallon

4

$197.82

128 oz – gallon

4

$316.62

FLEA FREE Natural Stay Away Insect Spray

16 oz

12

$237.49
Product Testimonials from our Clients
"Hi, Deena. I have been injecting it into their chicken and venison for about three weeks now –no more fleas and their coats feel better."
"Hi, Deena. We have three dogs and a cat. We live in Miami, FL. where there is always a flea problem. I've been using your Flea Free for about a year now, and I'm the only dog owner in my neighborhood with no fleas. Everyone is complaining about the fleas but me! It's terrific...Thanks for keeping our dogs healthy on two fronts, no poisonous chemicals for fleas, and a really healthy diet."
"I have a small flock of chickens that became infested with mites. The mites were even under the scales on their legs and feet. I powdered them over and over, bug bombed the coop and did everything I could think of to get rid of the mites. I put petroleum jelly on their legs to smother the mites, I even flea bathed them. All the pesticides made matters worse because they were ingesting it as they picked at the mites. It was bad. The chickens were sick, anemic and miserable with the itching and their feathers were matted with runny feces. A couple of them died, either from the mites or chemicals, I was using. I thought I would have to have them all killed to put them out of their misery. I found your website while researching for chemical-free alternatives. I tried the flea free and within a couple of weeks, the chickens were looking and acting a lot better. They are now mite free, healthy and have thick, beautiful, clean feathers. A year later I still use it as prevention; I don't want a repeat. Thought you might be interested to know that flea-free isn't just for your four-legged friends. Thank you."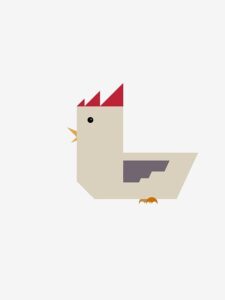 "My beautiful cocker spaniel started losing hair and was scratching himself to death. Two weeks after starting him on Flea Free, he had no fleas, and his fur was coming back in. Today he has a beautiful coat. We spent over $600. Trying to heal him and you did it with just one quart of Flea Free and your great herbal shampoo. Thanks for these great products."
"We haven't had ticks in our yard for years and the other day the electric company came over and cut down some trees that were hanging too close to the power line. It was behind our house and storage building back in the woods, it extended our property lot by about 80 feet, but it left the ground all torn up. A couple of days later some trucks came in and filled up the area with new dirt and leveled it out. It looked pretty nice but the new dirt was full of ticks and our dogs got some on them. I told Chris to go out and spray that new section and he did. We haven't seen any ticks since. So I don't know if they died or just left the yard. You can pass the word that it may not kill the ticks but they certainly don't like the Yard and Garden Spray and they will leave the premises."
Important Disclaimer: The statements above have not been evaluated by the Food and Drug Administration. This product(s) is not intended to diagnose or prescribe. Website owners will not be liable for any damages whatsoever resulting from any action arising in connection with the use of this information or its publication, including any action for infringement of copyright or defamation.