My name is Deena Caruso, and my husband, Bob, and I are avid animal lovers.  To the right is a picture of us with our dog, Lucy.  This was a picture we used to make a sunny CA Christmas card one year!
We began sharing pet care information and providing healthy natural pet products after going through a personal experience with trying to help our own pets who had health problems.  This lead us on a journey where we learned and experienced the incredible difference that natural products can make…
About 13 years ago, we had 2 dogs and 1 cat that were only 4 years old. (Their names were Larry, Moe and Curly as Bob is a huge "Stooges" fan!).   Unfortunately, all 3 animals had severe chronic health issues.  After spending thousands of dollars in vet bills, medications, and expensive prescription pet foods, we took them to a holistic veterinarian. Taking her advice, we began feeding a high quality pet food to our three pets.
One of the dogs, Larry, could barely stand at times due to severe arthritis caused by an ineffective knee surgery.  A friend told us about the Agility Formula  made by Life's Abundance.  The improvements in Larry's mobility were amazing.  We were able to stop giving the Rimadyl pain medication which was causing liver problems.  Larry continued to improve, and was actually able to run again.
Our other dog, Moe, and our cat, Curly, suffered with food allergies. We were constantly taking Moe to the vet due to his bleeding hot spots, and we were concerned about all of the antibiotics and steroid shots that he was receiving. Plus, after each round of antibiotics and steroid shots, he would improve for a short amount of time, and then the hot spots would return in an even more severe state than they had been before receiving these medical treatments.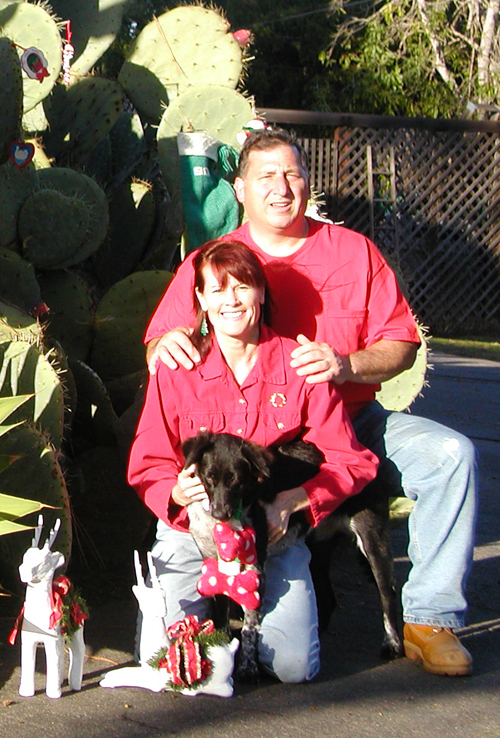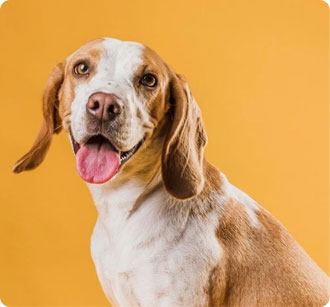 We were also concerned about Curly, who had been losing her hair and was practically bald on one side of her body. After one month of eating a natural food free of harmful chemicals, Moe's hot spots cleared up. Also, Curly's hair slowly grew back within about 3 months.   Moe never had another episode of hot spots, and Curly's coat continued to be healthy, shiny and thick.
Needless to say, we were amazed at the difference the food and treats made! Seeing the drastic health improvements in our 3 pets lead to much research as we wanted to know why changing the food and giving supplements could make such a difference, especially since previously we had tried a variety of different expensive commercial foods, including foods purchased at our veterinarian's office.
We were shocked when learning the truth about what we had been feeding our beloved pets and what was included in these pet foods manufactured by large corporations, even the
quite expensive foods. There were by-products that would never be fed to humans, chemical
preservatives that filled animals with toxins, possible moldy or contaminated grains,
and disgustingly poor quality of proteins, including diseased and euthanized animal protein sources!
During this time, I was also dealing with some personal health issues and found similar results with my own health. I experienced major health improvements when changing my diet and eating natural and wholesome foods, and taking high quality supplements that assisted the body to heal itself. It became very clear that for both pets and people, we truly are what we ingest and that the body can definitely heal when given what it needs.
We are passionate about pet health and are dedicated to offering only high quality holistic pet care products that enhance the health of animals. In addition to natural pet food, we offer outstanding treats, supplements, herbal & homeopathic remedies, natural flea remedies, parasite prevention, probiotics & digestive enzymes, skin & coat products, grooming supplies, and much more!
We strive to provide the very best customer service possible as we really care about the health of your pet(s).  Plus, we treat people the way that we want to be treated – with a personal touch. So know that we are here to answer your questions and assist in any way that we can.
Your pet's health and well being is our top priority!