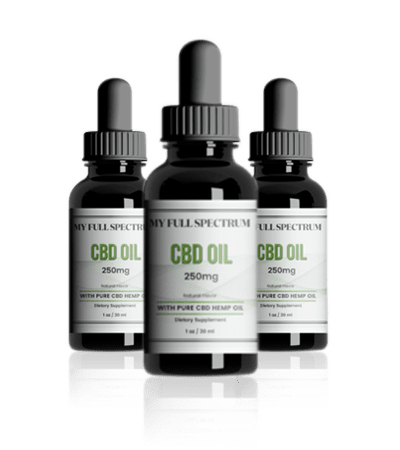 Full Spectrum CBD Oil
250 mg – $29.95
750 mg – $59.95
1500 mg – $99.95
Full Spectrum CBD Oil is made from Non-GMO, Pesticide FREE Hempseed Oil using ONLY organic ingredients. This product is completely 100% raw from start to finish, using a cold-processed CO2 super-critical extraction process. Organic Cold-Pressed, Unrefined Hempseed Oil is used as the base, and there are no cheap fillers such as Grape Alcohol, etc. Manufactured in the USA in a registered GMP, cruelty-free facility. These high-potency CBD Oil drops contain substantial levels of CBD and other cannabinoids and terpenes, including CBG, CBN, CBC, and others.
This CBD Oil is the highest quality, most readily absorbable, 100% raw CBD around!
[mpsl slider60af8351a1fa3]

SCIENCE-BACKED HEALTH BENEFITS OF CBD OIL (CANNABIDIOL)
May help Fight Against Cancer
Reduces Inflammation and Autoimmunity
May Protect From Neurodegenerative Diseases
May Relieve Multiple Sclerosis Symptoms
Has Therapeutic Potential for Schizophrenia
Helps with Epileptic Seizures
Reduces Anxiety
Relieves Pain
May Be Beneficial in Rheumatoid Arthritis
Relieves Nausea and Increases Appetite
Lowers Incidence of Diabetes
May Promote Heart Health
May Treat Depression
May Help with Inflammatory Bowel Disease
May Protect Against Bacteria
May Protect From Mad Cow Disease
Promotes Bone Growth
Reduces Dyskinesia
May Help with Insomnia
May be Effective for Treating Substance Use Disorders
May Help with Quitting Smoking
May Provide Treatment for Acne
May Play a Role in Psoriasis
THESE STATEMENTS HAVE NOT BEEN EVALUATED BY THE FOOD AND DRUG ADMINISTRATION. THESE PRODUCTS AND INFORMATION ARE NOT INTENDED TO DIAGNOSE, TREAT, CURE, OR PREVENT DISEASE. TAKE AS DIRECTED AND ALWAYS CONSULT WITH YOUR DOCTOR OR HEALTHCARE PROFESSIONAL BEFORE TAKING ANY SUPPLEMENTS OR MEDICATIONS
How to use full-spectrum CBD oil?
How does it work?
What is the difference between refined vs unrefined cold pressed?
Is the hemp plant and the marijuana plant the same?