Flint River Ranch Update:
We are very sad to report that Flint River Ranch has shut down operations and will no longer be offering pet foods going forward. We will miss FRR's wonderful formulas, and it has been a joy introducing Flint River Ranch to so many of our customers' pets.
May We Suggest – Life's Abundance Pet Food and Treats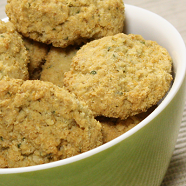 We represent another excellent pet nutrition company that also offers outstanding dog and cat products that we're sure your pets will love. The company, Life's Abundance, offers super healthy products that are formulated by a holistic veterinarian. Products are made in the U.S.A. and have never been recalled!
We love Life's Abundance. Their all natural pet foods and treats contain absolutely none of the unhealthy fillers, animal byproducts, chemical preservatives, or artificial additives that are in most brands. They truly provide the Best for Less – the best in quality for less money, less time and less hassle!
Learn more about Life's Abundance pet foods and treats by clicking on the links below. You will be taken to our Life's Abundance web site.
Click here to view Life's Abundance Healthy Assortment of Dog Treats!
Click here to view Life's Abundance Products!
Click here to view Life's Abundance Samples!

---
Flint River Ranch Deer Antler Dog Chews
All the quality that Flint River Ranch is famous for in a tasty, healthy deer antler dog chew! Flint River Ranch Deer Antlers Dog Chews come straight from Mother Nature! The naturally shed antlers of deer, elk and caribou are gathered, power washed with water, and then cut and trimmed to eliminate sharp edges.
Flint River Ranch Antlers provide your dog with a healthy, safer, all natural dog chew that will leave no odor and no mess. You will love keeping your dog happy and occupied with a safe, non-fat, low calorie dog chew while the chewing actions help to keep your dog's teeth clean and her gums strong and healthy.
Plus, unlike rawhide and other dog treats, your dog can exercise his natural urge to chew while keeping your home from being damaged or messing up your carpets.
Our 100% All Natural Deer Antler Chews for dogs are:
Safe and Healthy Alternative to High Fat, High Calorie Dog Treats
No Grease, No Odor, and No Mess
Won't Stain Carpet or Clothes
Will Not Splinter Like Dog Bone Chews
Helps Clean Teeth Naturally
Does Not Contain Any Chemicals
No Fat, Healthy Dog Chew Treat
Contains Calcium, Phosphorous, and Potassium
The delicious, naturally-flavored deer antlers are available in packs of 3 or 6 and are packaged based on weight rather than size. Most packages contain varying sizes of antler, and it is likely that you will get varying sizes in one package. These recommendations are for the average chewer.
Our antler dog chew treats contain no chemical preservatives, artificial colors or flavors.  And, like all Flint River Ranch products, there are no Meat By-Products, BHT, BHA, or Ethoxyquin – only the best for your dogs.
| | |
| --- | --- |
| Deer Antlers Order Size – Shipping included in price! | Price |
|      Petite – Package of 6 (Dogs up to 15 lbs) | $24.75 |
|      Small – Package of 6 (Dogs up to 25 lbs) |     $35.95 |
|      Large – Package of 3 (Dogs up to 80 lbs) |     $35.95 |
|      Xtra Large – Package of 3 (Dogs up to 150 lbs) |     $52.95 |
---
Important Disclaimer: The stories and information on this site are not meant to diagnose or prescribe for you. If you or your pet has a medical problem, you should consult your medical doctor or veterinarian. The ideas and information on this site have not been endorsed or approved by the FDA.  In no event shall the owners of this website be liable for any damages whatsoever resulting from any action arising in connection with the use of this information or its publication, including any action for infringement of copyright or defamation. The decision to use, or not to use, any information is the sole responsibility of the reader. Opinions expressed here are those of individual contributors. This web site does not verify or endorse the claims of contributing writers.
The statements above have not been evaluated by the Food and Drug Administration.  This product(s) is not intended to diagnose, treat, cure, or prevent any disease.