Flint River Ranch was acquired by Life's Abundance: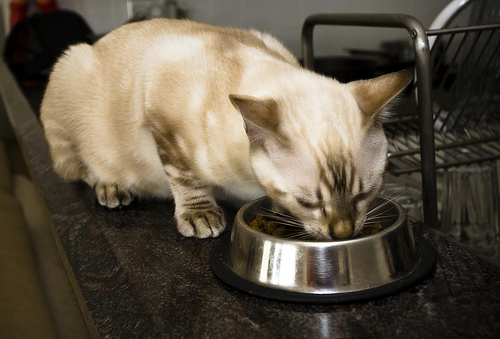 Is this true?  YES, it's true!
We were Flint River Ranch distributors for over 13 years – until they closed their doors on December 1, 2015.
It was a very sad day for us and for all the other Flint River Ranch distributors and pet parents whose dogs and cats had thrived on the high-quality oven-baked pet foods and treats for so many years.
Thankfully in 2004, Bob, my husband, and I had joined Life's Abundance (formerly HealthyPetNet and Trilogy International) because we wanted to be part of a well-managed, thriving company that had high-quality premium pet food, as well as pet supplements, pet care products and other pet products that enhanced the health of our precious pets.
Since December 2015, we have encouraged many Flint River Ranch customers to try Life's Abundance. They were glad they did, and we have received many positive notes and phone calls from happy pet owners. But many pet owners still missed the variety of the Flint River Ranch food formulas.
Now former Flint River Ranch customers and distributors, including us, have a great reason to celebrate!  We just found out that Life's Abundance has acquired Flint River Ranch this month, February 2017.
Below is the quoted post from by Jay P. Margedant on the Flint River Ranch Facebook page Tuesday, February 21, 2017:
"We launched Flint River Ranch baked foods for dogs and cats back in 1993. Since that time, thousands of pet parents have purchased these products and we remain very grateful for their support.
Although we are no longer in business, we're excited to announce that Flint River Ranch was acquired by Life's Abundance.
What does this mean for you? To start, you're in good hands with Life's Abundance. Their pet products, customer service and speedy shipping are all top notch.   In addition, you may be pleased to know that they are planning to develop a line of Flint River Ranch inspired baked dog and cat foods.  Soon, you will receive an email from them and we hope you give their products a try.
Since 1999, Life's Abundance has been a pioneer in the premium pet product business. They were one of the first companies to feature antioxidants, prebiotic fiber and probiotics  in their foods and they never included artificial colors and preservatives as well as other unsavory ingredients.
To this day, they continue to innovate in the pet product market.
On behalf of the Flint River Ranch founder, Jim Flint and myself, we want to thank you for your patronage over the years and we feel confident you will be very satisfied with the quality and service you receive at Life's Abundance.
Thank you,
Jay P."
What does this mean?  Well, soon you will have the best of both worlds!  You'll have your choice of feeding oven baked cat and/or oven-baked dog food along with the confidence that comes with knowing you're feeding your precious pet premium food and treats from a well-managed company you CAN TRUST.
Would you like to learn more about Life's Abundance as a pet food company?
Check out the website here.
Want you like to learn more about Life's Abundance as a business opportunity? 
Learn all about it here.
We would like to offer you wholesale pricing on all Life's Abundance products, so please give us a try. This means you would receive a 15 – 20% discount on all products!
And if you'd like to become a distributor and help your pocketbook while also helping animals, I will personally work with you.
To receive the wholesale pricing or discuss the pet business, Just contact me at 877-877-0665 or through email at healthyfoodforpets@gmail.com.  Hope to talk with you soon!