Flint River Ranch Update:
We are very sad to report that Flint River Ranch has shut down operations and will no longer be offering pet foods going forward. We will miss FRR's wonderful formulas, and it has been a joy introducing Flint River Ranch to so many of our customers' pets.
May We Suggest – Life's Abundance Pet Food and Treats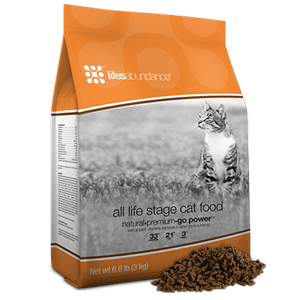 We represent another excellent pet nutrition company that also offers outstanding dog and cat products that we're sure your pets will love. The company, Life's Abundance, offers super healthy products that are formulated by a holistic veterinarian. Products are made in the U.S.A. and have never been recalled!
We love Life's Abundance. Their all natural pet foods and treats contain absolutely none of the unhealthy fillers, animal byproducts, chemical preservatives, or artificial additives that are in most brands. They truly provide the Best for Less – the best in quality for less money, less time and less hassle!
Learn more about Life's Abundance pet foods and treats by clicking on the links below. You will be taken to our Life's Abundance web site.
Click here to view Life's Abundance Products!
Click here to view Life's Abundance Samples!

---
Why Feed Flint River Ranch Pet Food & Treats?
Made with only fresh, whole ingredients!
Slowly twice oven-baked at low temperatures, resulting in better nutrition & digestibility.
Flint River Ranch has never been involved in a recall !  Why?  No compromise on ingredient quality!
No byproducts: no brains, heads, tongues, fetal tissue, intestines, diseased meat, or road kill that some larger manufacturers include to increase profit.
No chemical preservatives, artificial colors or flavors!
Highly concentrated makes it less expensive to feed (20% – 25% less) than other foods costing less per pound.
Maximum nutrition without fillers, results in lower stool volume & less clean-up.

Shipping is free!!!
*More detailed information about Flint River Ranch located beneath product descriptions.

---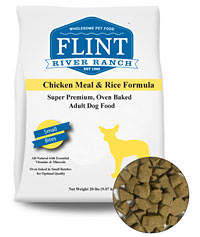 ---
*Free of wheat, corn and soy.
*Easy to digest for a healthier immune system.
*Various sized kibble pieces are easy to eat.
*Great for dogs of all sizes.
---
*A single meat protein source food.
*Free of wheat, corn and soy.
*Easy to digest for a healthier immune system.
*May relieve dry, itchy skin caused by food sensitivities.

Original
Kibble and Nugget Dog Food Formulas

Lamb Millet Rice
Dog Food
Great for food sensitive dogs.
Duck & Oatmeal
Dog Food 
Great for food sensitive dogs.

Fish & Chips
Dog Food
Great for food sensitive dogs.


Senior Plus
Dog Food
For overweight or inactive dogs or those needing a low protein diet.
***Dog Food and Cat Food Sample Packs are also available.  Click here for more information.
Flint River Ranch Premium Cat Food and Treats
Flint River Ranch Premium Dog Treats:

Supplements:
Delicious & highly nutritious health enhancing supplement.
Improves digestion, reduces tartar build up, freshens breath, improves skin & coat, boosts immune system, increases energy, and may help to reduce affects of allergies.
Healthy Food For Pets, #121280
Distributors for Flint River Ranch & Life's Abundance All Natural Pet Supplies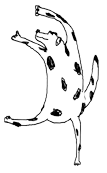 ---
Important Disclaimer: The stories and information on this site are not meant to diagnose or prescribe for you. If you or your pet has a medical problem, you should consult your medical doctor or veterinarian. The ideas and information on this site have not been endorsed or approved by the FDA.  In no event shall the owners of this website be liable for any damages whatsoever resulting from any action arising in connection with the use of this information or its publication, including any action for infringement of copyright or defamation. The decision to use, or not to use, any information is the sole responsibility of the reader. Opinions expressed here are those of individual contributors. This web site does not verify or endorse the claims of contributing writers.
The statements above have not been evaluated by the Food and Drug Administration.  This product(s) is not intended to diagnose, treat, cure, or prevent any disease.
Healthy Food For Pets
368 San Dimas Avenue
Oceanside, CA 92057
Toll Free: (877)-877-0665
E-Mail: HealthyFoodForPets@cox.net