Life's Abundance Lamb Dog Food

Can you think of something you have done so many times, that you can even do it with your eyes closed?  
For you, it might be baking…  sewing… or even sleeping! (I can definitely do that with my eyes closed.)
For me, it used to be feeding my dog. It was the most straightforward thing to do.  Just pour a heap of pet food into a bowl, and place it in front of my dog.
Easy-peasy, right?
But I came to learn (the hard way!) that this task, as easy as it might be, is one thing I should NEVER do with my eyes closed. 
And by eyes closed, I mean; my eyes closed to the contents, nutritional value, and health benefits—or lack thereof—of these pet foods.
When I did open my eyes (forced to, actually, due to the poor health of our two dogs and cat), I was shocked.  I found out that a lot of the foods were made with genetically modified corn, wheat gluten… and other cheap (and unhealthy) ingredients. I won't go into the details, but it's definitely not something you want to feed your beloved dog.
So The Big Question is, "What Then Should I Feed My Dog?"
Well, we've been waiting for a long time for Life's Abundance to finish formulating and testing their Lamb Meal and Brown Rice Recipe Dog Food.  Believe me, it was worth the wait!
I could go on and on about the ingredients in this food.  But what impresses me most is how these ingredients work together to keep a dog's gut (digestive system) as healthy as possible.
One of my best friends has IBS (irritable bowel syndrome) and dysbiosis (leaky gut syndrome).  She has to be extremely careful about what she eats.  But she has found throughout the years that if she stays away from foods that bother her gut and adds the fiber, prebiotics, and probiotics needed for a healthy gut, she does pretty doggone good.
Seeing what she goes through with her gut issues has provided me with a lot of empathy for dogs who have unhealthy guts.
Life's Abundance Lamb Dog Food is formulated to help dogs with sensitive stomachs by providing all the nutrition they need to thrive.  This includes a custom prebiotic fiber blend and guaranteed species-specific probiotics which means the probiotics are guaranteed to get to the gut where they can help with digestion.  These nutrients work together and result in a diverse microbiome (the community of microbes in the gut).   
Since most of the immune system resides in the gut, when dogs have a diverse microbiome, they can fully digest their food and absorb all the needed nutrients.  Their immune systems improve, and that's when you see noticeable improvements:
Healthy, normal-looking stools
Bright eyes
Vibrant-looking skin and coat
More energy and vitality
In addition to an enticing aroma and great taste, Life's Abundance Lamb Dog Food contains absolutely NO chicken.  The robust protein comes from lamb, eggs, whitefish, and flaxseed.  Plus, it's also an all-life stage food.  So you can feed it to puppies, adult dogs, and senior citizens!


Learn more about Life's Abundance Lamb Meal and Brown Rice Recipe Dog Food.
There's a Good Reason Life's Abundance has NEVER had a Recall!
Here's something I think you should know: Life's Abundance has been in existence since 1998 (that's 24 years) and has NEVER had a recall on any of its products. Quite an impressive feat, as pet food recalls are so common due to low-quality ingredients and lack of adequate testing and quality control.
How is this possible?   Extremely strict quality control!  Life's Abundance only works with thoroughly vetted manufacturers and suppliers.  So you can be sure that any food coming from them is of the highest quality.  Plus, every batch of food is tested, and Life's Abundance ships the food soon after it is made.  So the food doesn't sit on store shelves for months or years.  Instead, it arrives at your door very fresh.  And you can smell that "freshness" when you open the bag of food!


Other Reasons People Trust Life's Abundance:
Since 1999 when the company was founded,  Life's Abundance main goal and passion is to help families, including pets of course, to live longer, happier, and healthier lives.
Below are just some of the reasons you can trust Life's Abundance to provide your beloved pets with what they need to thrive: 
Integrity and Authenticity   
Life's Abundance formulas are based on proven science.  Formulas are only changed or adjusted when research proves that the change will enhance the nutritional benefits.  They do NOT change formulas or create new formulas based on fads or marketing gimmicks.
Proven Results
For over two decades, families have trusted Life's Abundance to provide the best nutrition for their pets. As Life's Abundance representatives since 2003, we have heard from so many pet parents how their dogs and cats have thrived on the products.  And if you're one of the pet parents who sent pictures showing us your happy and healthy pet, know how much we appreciate it!
Only Wholesome Ingredients 
Life's Abundance foods and treats contain NO corn, wheat, or corn/wheat glutens, colors, or artificial flavors.  All of the formulas, including this new Lamb Meal and Brown Rice Recipe Dog Food, are based on the belief that advanced nutrition results in optimal health.  Every ingredient has an intended benefit, and these natural ingredients work synergistically together to provide your precious pet with all the nutrition needed to thrive and have optimal health. 
Consistent Testing 
Food is made in small batches, and tests are done consistently to assure the safety and quality of all pet foods. This helps to explain why Life's Abundance has NEVER had a recall on any of its products.  Here's an example showing how their testing goes beyond the typical testing done by other pet food manufacturers.  You may recall that in 2018, an FDA report indicated there may be a link between a deficiency of taurine levels in food and Canine Dilated Cardiomyopathy (DCM), a disease of heart muscles.   After this report came out, Life's Abundance re-tested their dry dog foods to make sure taurine levels were optimum.
Guaranteed Taurine 
Life's Abundance guarantees minimum amounts of taurine in all of their dry foods. Though this nutrient is not required by the AAFCO, they have always seen it as an important and beneficial supplement in foods.
Feeding Trials 
In addition to strict scientific testing, when Life's Abundance formulates new foods, they hold feeding trials to see how pets fare when actually eating the food.       
Guaranteed Probiotics 
Life's Abundance was one of the first companies to guarantee the probiotics in their foods.  So you know that the probiotics are viable when your pet digests the food.  Also, most probiotics are sourced from cows, but the probiotic strains found in Life's Abundance foods originated from healthy dogs and cats.  So they support our pets' canine and feline GI tracts. 
Freshness 
Food and treats and other products are shipped directly to you from the warehouse.  So they do not sit around on store shelves for months or years.  Instead, they arrive at your doorstep very fresh, and you can smell that freshness when you open the bag!       
Fast Shipping                                                                                                                  
Life's Abundance currently has 6 warehouses in the United States.  Since products are shipped from the warehouse nearest to where you live, you receive your products quickly.
Quick Notification System 
Not many companies can say they have never had a recall.  But Life's Abundance can, and we are so proud of this fact! 
But if they ever did have a recall, they have in place a Quick Notification System. Unlike most manufacturers, Life's Abundance has a direct relationship with customers.  In the event that there is ever an issue with any product, they will be able to notify consumers immediately.  So Life's Abundance will contact you directly by email, phone, or even mail, rather than you having to wait to hear about a problem in the news!  We don't know of any other pet food company that can offer this "peace of mind." 
Made in the USA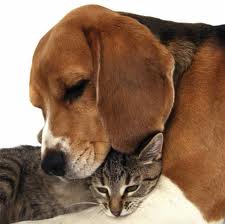 As pet lovers and animal advocates, we have been recommending this food and other products Life's Abundance offers for 19 years, and we have never trusted a company as much as we trust Life'sAbundance.
We invite you to try Life's Abundance dog food or Life's Abundance cat food for your precious pet.
Save with wholesale pricing:
You can receive wholesale pricing by using Life's Abundance auto-shipping option.  Just select the auto-shipment option when ordering.