Traveling With Your Pets?
Are you going for a trip? Do not forget about your pets!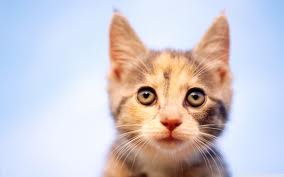 You are responsible, forever, for what you have tamed.  No matter whether you are bringing with you a tiny white mouse or a huge toothy crocodile, that's one of your first and important obligations to make their journey as comfortable as yours. Here are some useful hints to get both you and your loved ones to your new abode, safe and sound.
Before You Leave…..
Just try to keep your pet's regular routine right up till the moment you need to go. For example, if you usually go for a morning walk or serve a bowl of their delicious favorite food, do not break this daily tradition. Do not forget to take a pack of their regular food. A common mistake made by pet owners is to bring "special snacks" and treats as comfort food, but this can leave to quite negative effect, resulting in diet disruption and leading to your pet's nausea or diarrhea. One more important thing in your preparations for your future journey is your pet's medical records. Check if their up-to-date and bring copies with you. To make your pet feel smooth, purchase a sturdy and comfortable transport carrier.
Traveling by car
This form of transportation least likely upsets your pets. Cats should always be kept in a carrier during auto travel. With dogs, you have the option of using a restraining harness, available in most pet supply stores. Make sure to stop frequently to allow your pet to exercise and relieve itself (a good rule of thumb is to pull over every two hours). Cats can benefit from the use of a harness and a litter box on long trips. As always, never leave your pet unattended in a parked car (or in the cargo hold of a moving van).
Traveling by air
Make your flight arrangements far in advance. Many airlines have restrictions on the total number of pets allowed onboard for any one flight and some companies do not allow pets at all. Expect to pay a $75 fee for your pets travel accommodations. While making your tickets reservation, find out any restrictions that may apply. Ask if you'll be able to bring your pet onboard as a carry-on. This is highly preferable when compared against the alternative of checking your pet in the planes cargo hold. It is better for you pet if you plan to fly by direct flight.
Plan to visit your veterinarian within 30 days prior to your flight.  Most airlines require an up-to-date health certificate.  Differentcountries and states may also have their own requirements, so make sure to check in with the proper authorities before your trip.
Animal Transport Services
If all else fails, you may want to consider an animal transport service. The expense may be justified by the peace of mind that your pet will be with professionals, people who make their living transporting animals. But no matter how you're traveling, these considerations will undoubtedly help to ensure that your pet will travel in as comfortable a fashion as he or she deserves.
Author: Glukhov Oleg
Website: http://www.dallasbusinessmovers.com
---
Important Disclaimer: The stories and information on this site are not meant to diagnose or prescribe for you. If you or your pet has a medical problem, you should consult your medical doctor or veterinarian. The ideas and information on this site have not been endorsed or approved by the FDA.  In no event shall the owners of this website be liable for any damages whatsoever resulting from any action arising in connection with the use of this information or its publication, including any action for infringement of copyright or defamation. The decision to use, or not to use, any information is the sole responsibility of the reader. Opinions expressed here are those of individual contributors. This web site does not verify or endorse the claims of contributing writers.
The statements above have not been evaluated by the Food and Drug Administration.  This product(s) is not intended to diagnose, treat, cure, or prevent any disease.